Home
W886
| Code | W886 |
| --- | --- |
| Model | HD12 |
| Weight (kg) | 24 |
| Weight (m3) | 0.219 |
| Weight (Freight) | 72.927 |
| Dimensions (cm) | 88.5 x 55 x 45 |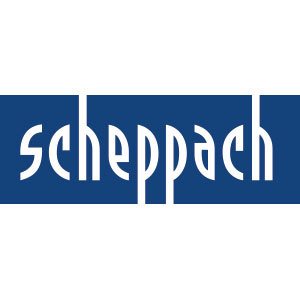 HD12 Dust Collector
Description
LPHV = Low Pressure High Volume System

The dust and shavings of LPHV extractors are sucked through the impeller fan blade and then the waste falls into the lower bag, the air being exhausted through the top filter bag, collecting some of the fine dust on the way. This type of extraction shifts huge volumes of air at low pressure and they are very efficient at removing bulk waste such from Planers, Thicknessers & Wood Lathes etc, hence some people call them chip collectors. The down fall with all LPHV dust collector systems is when you reduce the intake hose from 100mm to 32mm the air flow volume is affected dramatically.

Anyone working wood machinery without a dust extractor are not only creating a great deal of mess but is also damaging their health. The Scheppach HD12 is the solution to both these problems providing sufficient air flow to deal with all dust problems. Ideal for the smaller workshop.
Features
German design & technology
Portable on wheels, with conveniently placed handle for easy manoeuvrability
680cfm air flow suction
Ø100mm single inlet
Quick-action clamp
5 Micron fine filter bag
Powerful 0.56kW / 3/4HP 240V Motor provides efficient dust collection
100mm inlet collects large volumes of chips and dust debris
Large capacity dust bag allows extended use between emptying cycles
Carry handle allows the unit to be easily moved around the work area when required
Flexible 2 metre collection hose for greater versatility when connecting equipment
Filling capacity: 75 Litre
Includes
4 in 1 reducer attachment 100-35mm when all connected: (1 x 100-68mm reducer, 1 x 63-45mm reducer, 1 x 40-40mm reducer, 1 x 35-35mm reducer)
Specifications
Compare 9 Products
ORDER CODE
MODEL
Type


Airflow

CFM

LPHV - Low Pressure High Volume

Yes / No

HPLV - High Pressure Low Volume

Yes / No

Inlets / Diameter

No. / mm

Outlets / Diameter

No. / mm

Motor Power

kW / hp

Voltage

V / amp

Floor Space (W x D x H)

mm

Shipping Dimensions (L x W x H)

mm

Nett Weight

kg
ORDER CODE
HD12
MODEL
Dust Collector


Type
680
Airflow

CFM

Yes
LPHV - Low Pressure High Volume

Yes / No

No
HPLV - High Pressure Low Volume

Yes / No

1 x Ø100
Inlets / Diameter

No. / mm

~
Outlets / Diameter

No. / mm

0. 56 / 0.75
Motor Power

kW / hp

240 / 10
Voltage

V / amp

900 x 520 x 1570
Floor Space (W x D x H)

mm

890 x 550 x 450
Shipping Dimensions (L x W x H)

mm

24
Nett Weight

kg